The best windows for conservatories very much depend on what your personal preference is, and what you're looking to use the space for.
If you're looking into investing in a conservatory, you might want windows in the design rather than simple glass panels. At Enhance, we can make our conservatories fully customisable with our range of uPVC windows. As a result, you can pick the ideal windows for your space from a broad range of styles.
Keep on reading our blog post below to find out more about the best windows for conservatories in Newcastle.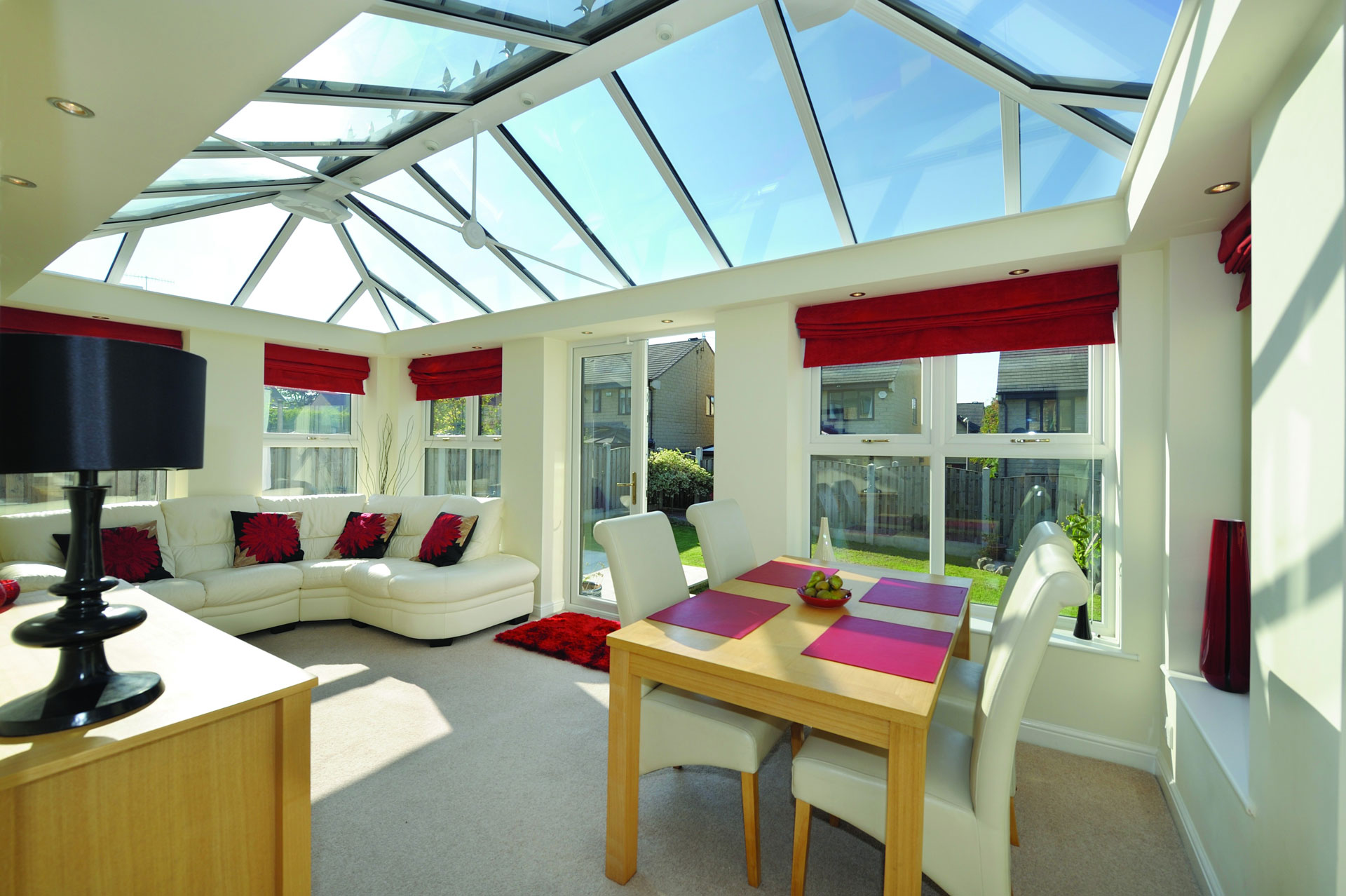 1. uPVC Casement Windows
uPVC casement windows are the UK's most popular design. In this window style, you'll benefit from a classic blend of double glazing and slimline frames. As a result, more natural light could enter your conservatory, all while sunlight makes your space warmer.
However, modern casement windows perform far better for conservatories than older designs. You'll get more efficient uPVC frames and glass that create a thermal barrier for your home. You'll save money on energy bills inside your conservatory for years to come!
2. uPVC Flush Casement Windows
Some of the best windows for conservatories are more traditional designs. Windows with classic features blend well with Victorian, Edwardian and Gable conservatories. Flush casement windows are the ideal example, as these designs sit flush within the frame.
As a result, you'll get a more elegant design for your home, with nothing blocking your views of the outside world. And, with Enhance's modern uPVC window designs, you'll get a window that's built to last for 30 years or more, even in bad weather conditions.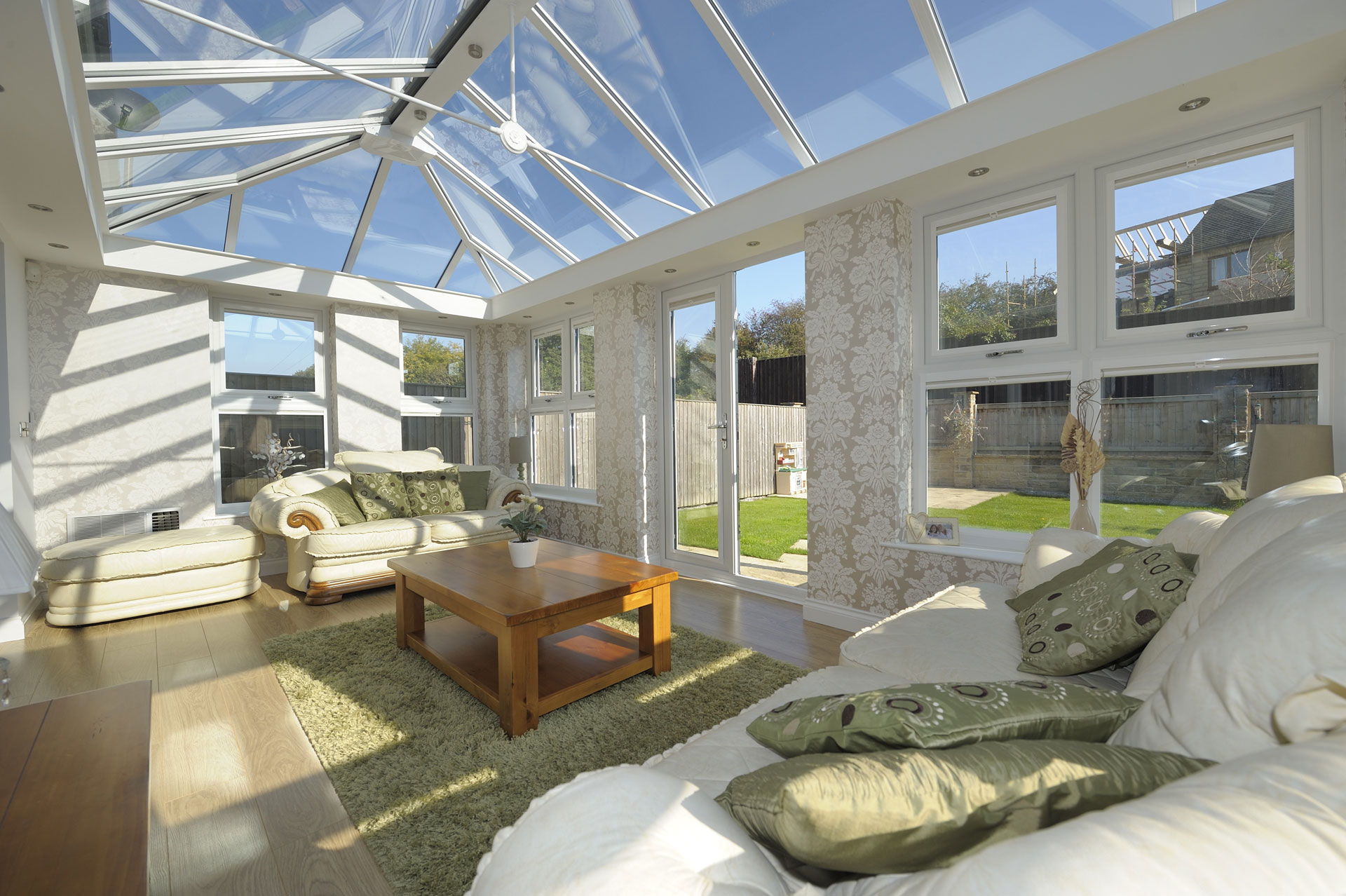 3. uPVC Sliding Sash Windows
Enhance offers some of the best uPVC sliding sash windows for conservatories on the market. With a stylish vertical opening, they can add a unique feel to your space. Not only that, they'll improve ventilation, ideal for air circulation and preventing condensation.
Our sliding sash windows are also highly durable. Wind and rain won't cause the profiles to crack, meaning the hardware inside won't rust. Because of this, uPVC sliding sash windows have a smooth operation that will last for decades inside your space!
4. uPVC Bay Windows
You could even take a look at installing uPVC bay windows for conservatories. Like the bay front that you will find in a Victorian build, bay windows are curved designs extending your conservatory to fit multiple glass panels.
Because of this, bay windows can create more space inside your conservatory and improve the amount of natural light that enters it. And, with Enhance, you'll be able to make it fully weatherproof. You'll have total protection from wind and rain for years to come, making this one of the best windows for conservatories.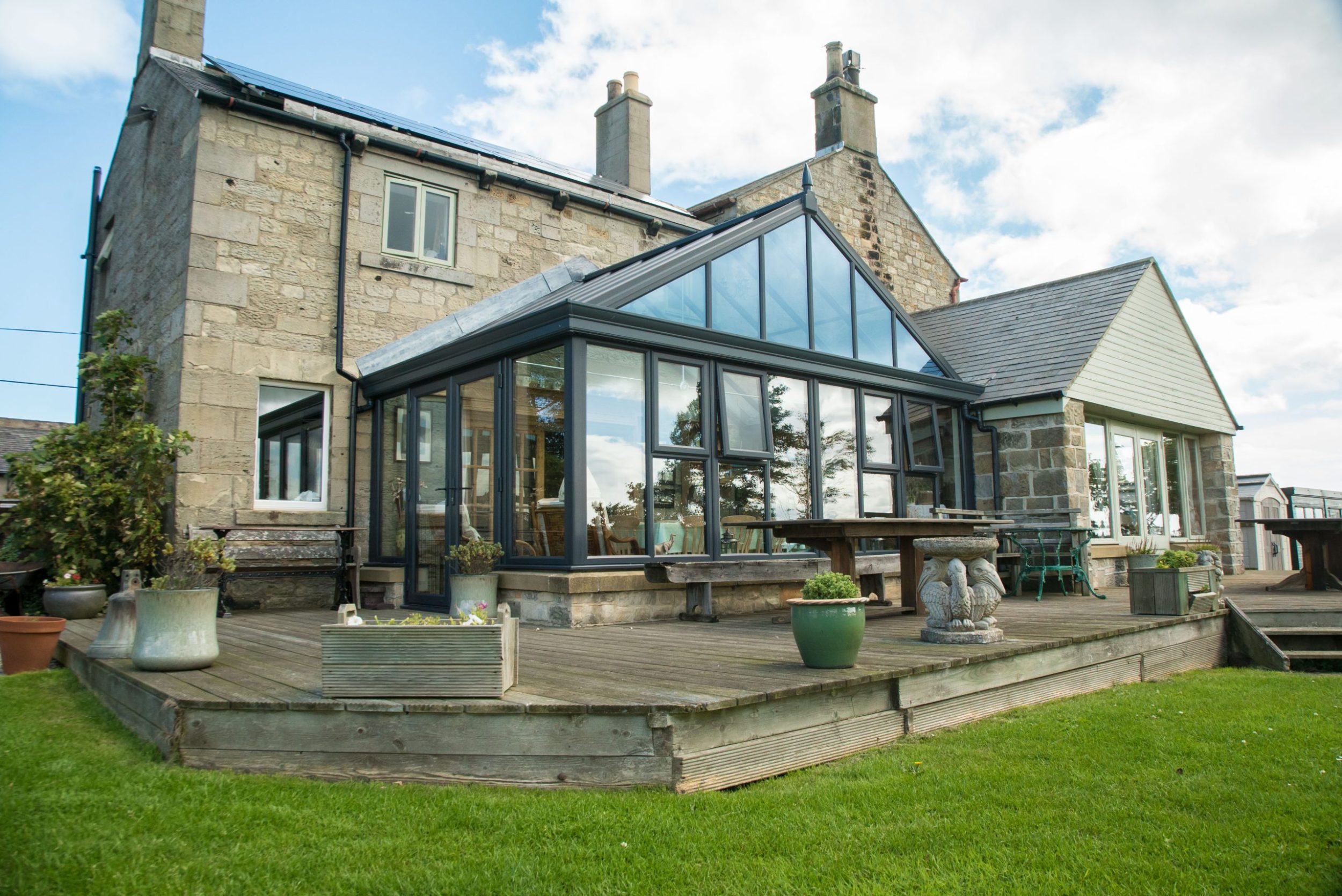 5. uPVC Tilt and Turn Windows
uPVC tilt and turn windows are some of the best on the market for functionality. With their innovative opening system, in which the window tilts around a central bar, they can open inwardly and outwardly. As a result, cleaning and ventilation are easy.
However, tilt and turn windows can also improve the security of your home. Your window will always be locked to the central bar, reducing the space intruders can enter through. Because of this, you can keep your windows open without having to worry about a potential burglary.
The Best Windows for Conservatories Prices
If you want to find the best windows for conservatories, then Enhance is the ideal choice. We install market-leading conservatories with a range of uPVC windows that you can choose to make the design unique to your home. With us, you can get a high-quality design for less, too. As a local installer in the North East, we make getting the best windows for conservatories more affordable.
You can benefit from our free plan and design service today to see how our windows could enhance your conservatory. Alternatively, you could explore our range of doors, house extensions, and replacement roofs. Give us a call on 0191 338 6300 or fill in our online form to get in touch with our friendly team today!