Are you looking to create more space in your home and want to know what counts as a conservatory? Let us help!
Over the years, conservatories and their technology has evolved. Once reserved for nobility, these builds have evolved from luxury greenhouses to home extensions fit for any type of home in your local area.
Our Conservatories are so energy-efficient and comfortable that they can be used all year round. Gone are the days of these spaces being too cold to use in winter yet too stuffy to enjoy in the summer months. A conservatory is now a natural extension of a property, rather than a room which can be occasionally enjoyed in the summer months.
We offer all of our conservatories and extensions to homes across Benton, Wallsend, Newcastle, Chester-le-street, Sunderland, Durham, North Tyneside, Northumberland, Morpeth, Washington, Cramlington, Gateshead and the surrounding North East areas.
So what counts as a conservatory and why should you invest in one for your home?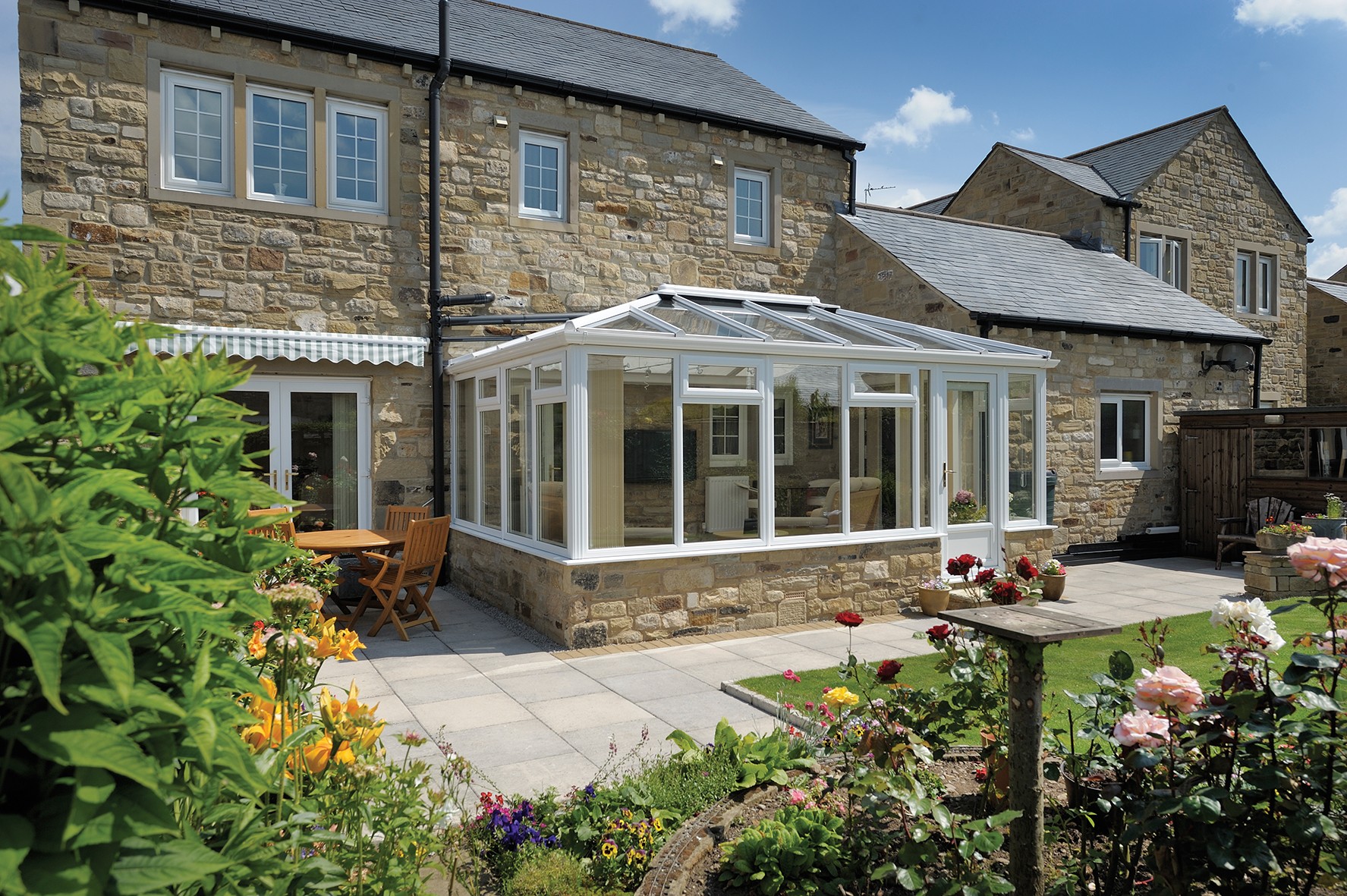 What counts as a conservatory?
To understand what counts as a conservatory, let's look at the regulations that make conservatories permitted developments and excepts them from planning permission and building regulations.
The UK government previously defined a conservatory as having at least 50% of its external wall and 75% of its roof area manufactured of translucent material. However, this definition has evolved as conservatory designs have become more diverse and flexible structures than the plant-growing glasshouses they once were.
To legally count as a conservatory, the build must:
Be built at ground level.
Be less than 30 square metres in size.
Be separated from the house by external walls, windows or doors.
Have its own independent heating system.
Have glazing and fixed electrical installations which comply with the relevant building regulations.
Is a conservatory classed as an extension?
Are common question being what counts as a conservatory and what counts as an extension. Conservatories and orangeries are classed as permitted developments, unlike home extensions.
Home extensions can usually be identified by one or more of the following features.
Are connected to the main home's central heating.
Have a solid roof.
Feature solid walls rather than glazed walls.
Open plan with the rest of the house.
Are connected with an interior wall rather than exterior one.
Several construction elements will help differentiate a conservatory from other forms of extension. A conservatory will generally not require changes to be made to the property's foundation because it doesn't need the same amount of stability as an extension.
Additionally, the double glazed windows, roofs and panelling of conservatories are often manufactured off-site, shipped in and assembled. This makes their construction fuss free and will not disrupt your day to day life.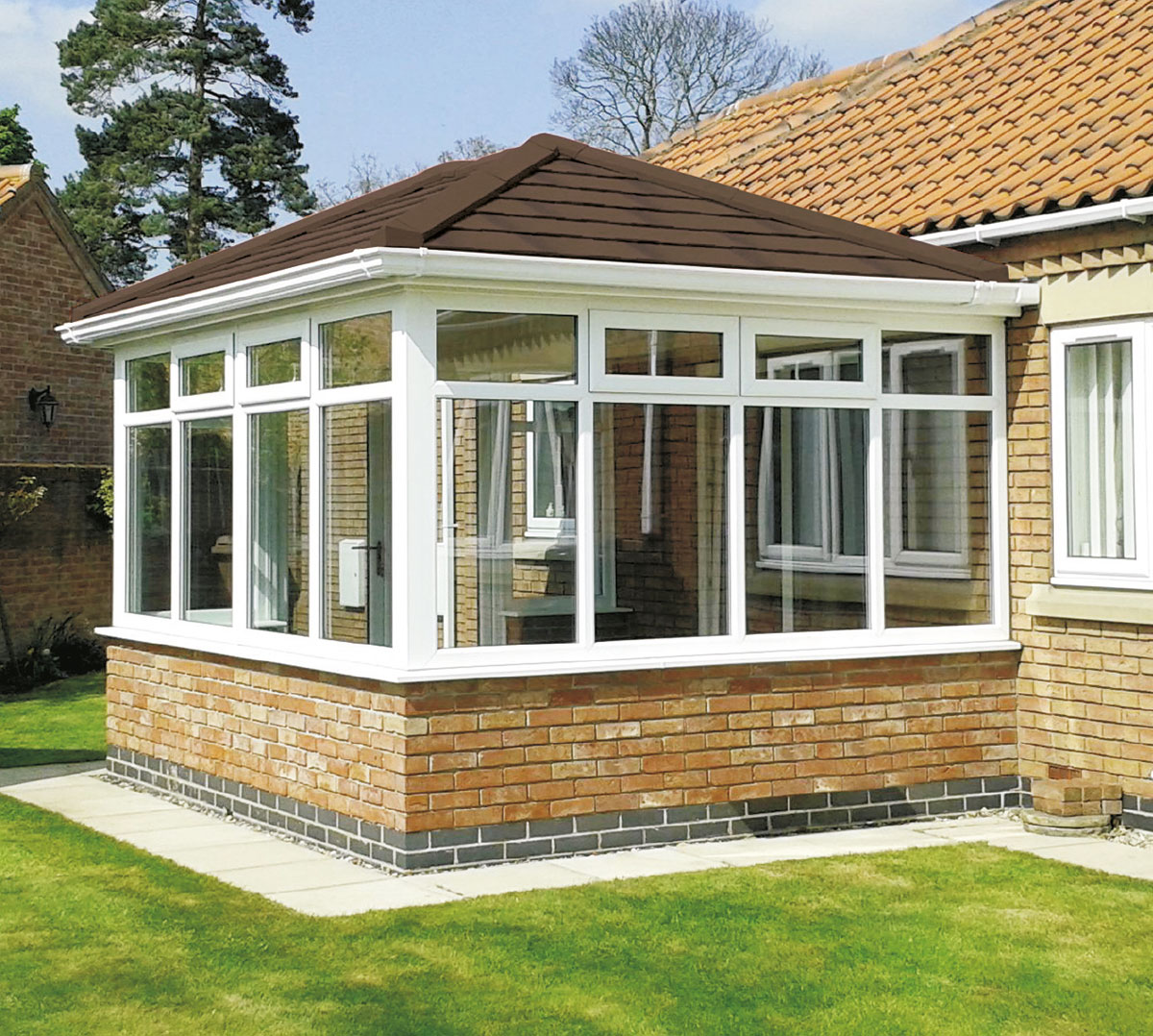 What are the popular features of a conservatory?
Conservatory Roof
To increase the security and lifespan of our glass conservatory roofs, our designs are fitted with toughened glass. Every roofing solution is made to measure and fitted by our team of professionals. Design for modern conservatories, these solutions feature temperature regulation to keep a space warm in winter yet cool in summer.
Our solid conservatory roofs are a flexible addition to any home in your local area. Manufactured using composite external panels which are inherently robust and strong, these roofing solutions are thermally efficient and secure. If you are worried the space is too dark, let natural light flood the space with a choice of glazing or add a vaulted ceiling to create a welcoming space.
For your peace of mind, all our tiled conservatory roofs are manufactured by market-leading brands like Supalite and Ultraframe, so you can trust that this range of roofing solutions have been crafted to stand the test of time. These tiled conservatory roofs have been tested to ensure they comply with all building regulation requirements and offer you a range of benefits.
Customisation Options
There are a broad array of features and accessories which can be fitted into a conservatory, such as tinted glass, patterned glass, or even coloured glass. Other accessories would include remote control ceiling fans and lights. Electronic vents, manual vents, thermostats etc.
Conservatories come in a range of designs, making them more adaptable than other alternatives. We build Edwardian, gable, lean-to and Victorian conservatories as well as bespoke designs. No matter the style you choose, it will be adapted to your property and your lifestyle needs.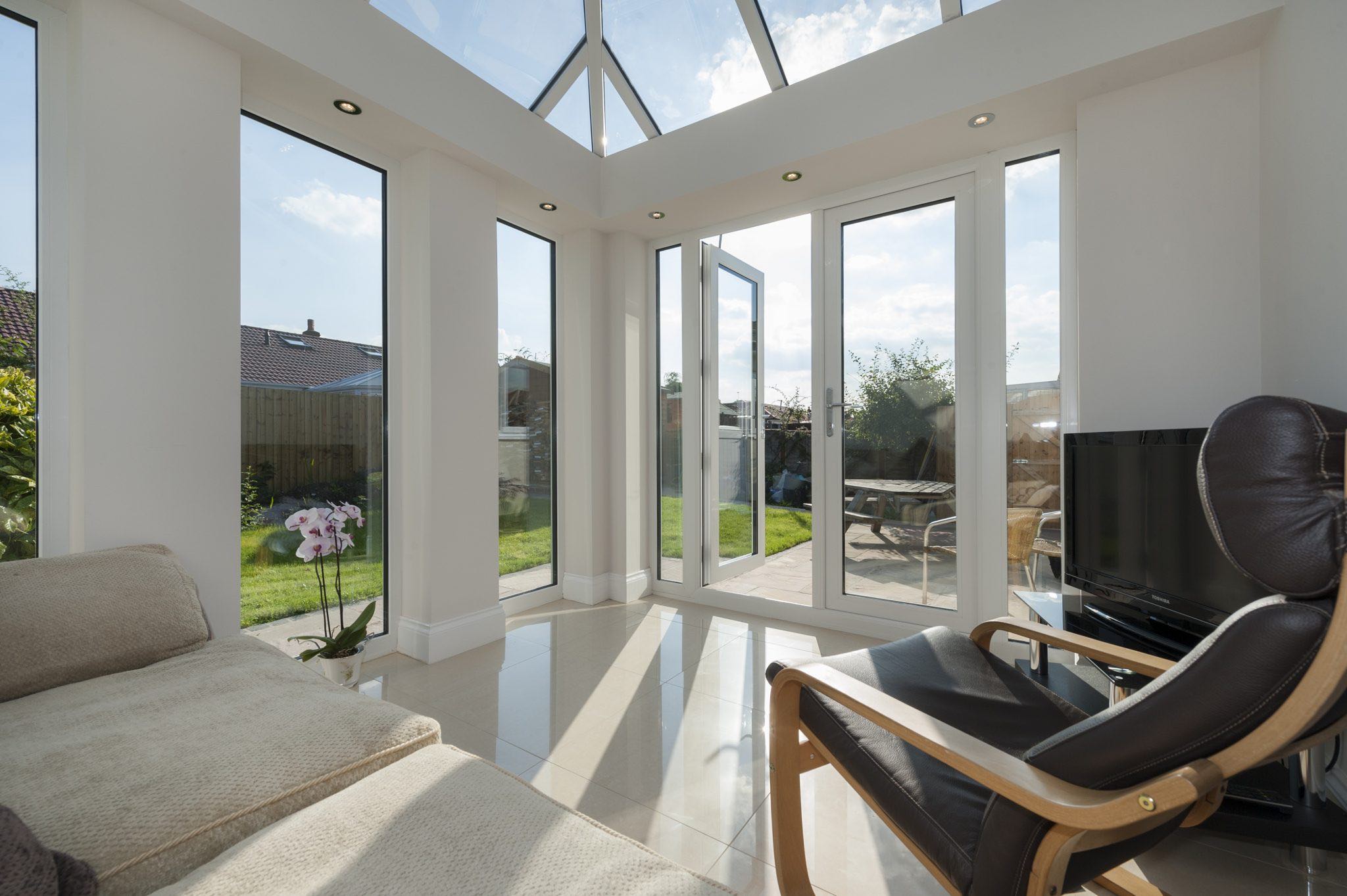 Conservatory Prices, North East
If you'd like to know more about conservatories and why people choose our installations, please do not hesitate to get in touch with our team. Call us on 0191 338 6300 or send your questions to us via our online form or by emailing us at sales@enhanceconservatories.com.
We will be happy to help!