Are you looking to replace your conservatory windows? If so, the team at Enhance can offer you a range of bespoke uPVC window styles that are perfect for any style of conservatory.
Replacing Windows in your Conservatory
By replacing your uPVC windows, you can expect the modern designs to offer a range of incredible benefits that will keep your home extension performing efficiently for longer. What's more, our variety of styles provide contemporary aesthetics, helping to provide you with a modern conservatory that adds luxury appeal to your North East home.
If you'd like to find out more about the range of windows we offer, and how we can provide you with an exceptional conservatory refurbishment, then contact our friendly team today!
We offer all of our windows for conservatories to homes across Newcastle, Gateshead, Sunderland, Durham, Northumberland, and the surrounding North East areas. Here are some styles of replacement windows you could look to use in your North East Conservatory.
1. Glass to Floor Window Styles
With our glass to floor conservatory styles, you can install windows into this structure that reach all the way from the ceiling to the floor. This unique design allows your conservatory extension to be flooded with great amounts of natural light. This creates a beautifully bright space that you can enjoy all year long. The large uPVC windows will also give the illusion of a bigger room.
As well as their modern visuals, you can expect a standard of performance that will help improve the functionality of your property. The profiles are manufactured using high quality materials, ensuring long lasting performance and excellent durability.
2. Casement Windows
Casement windows are a classic style of window that has proved to be a popular choice amongst homeowners for a number of years. The uPVC windows also come in flush casement styles and can perfectly match the style of your uPVC conservatory, and match the existing decor of your North East property.
You can choose from a range of colours, allowing you to tailor the design of the replacement conservatory windows to be as bold or as subdued as you desire. We even offer a range of woodgrain finishes if you're looking to replicate the look of traditional timber windows.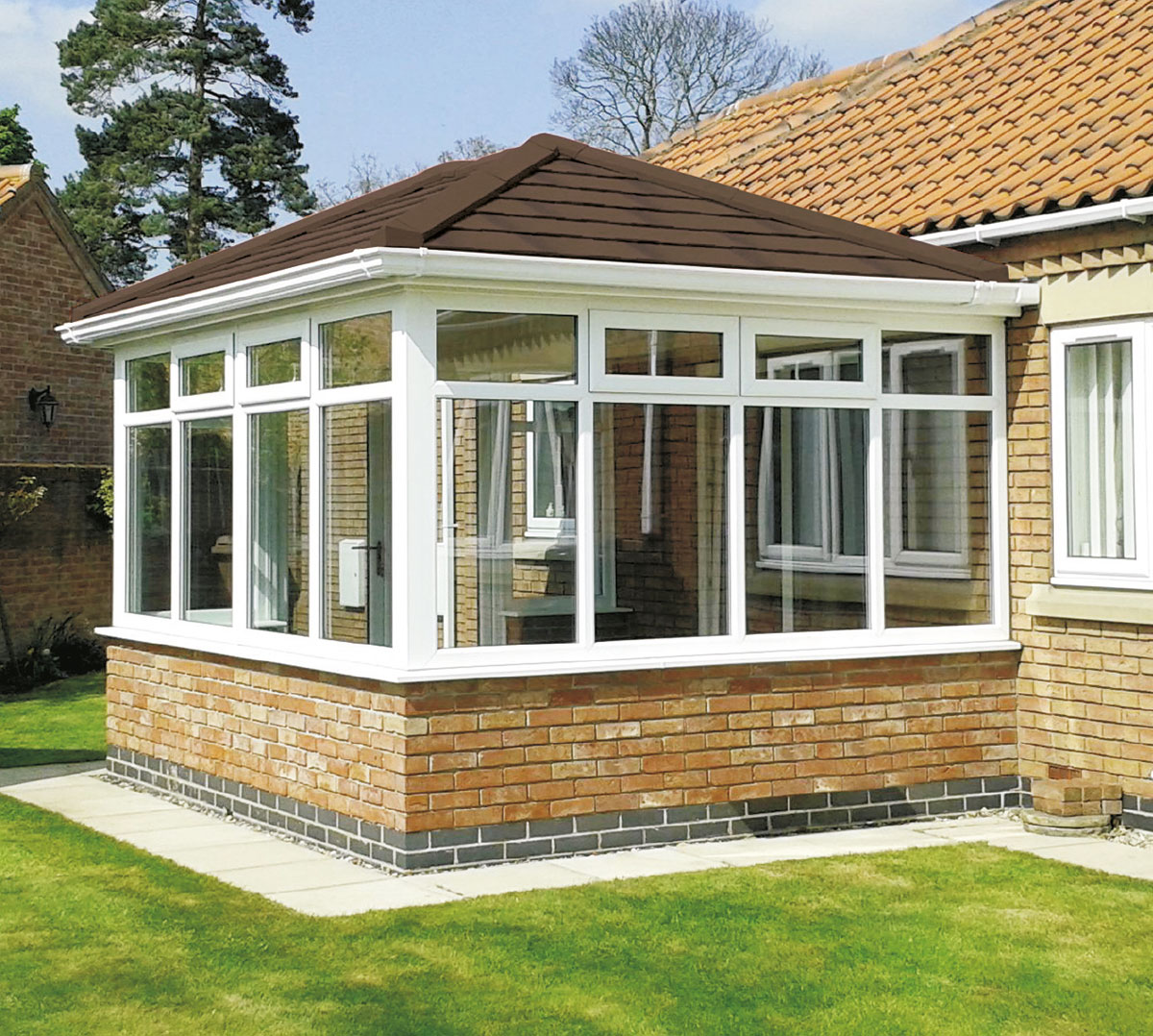 3. Tilt & Turn Windows
Tilt and turn windows are a perfect choice for your conservatory if you're looking for windows that will provide excellent ventilation and enhanced security and safety. The innovative designs allow you to fill your conservatory space with fresh air, without having to open the windows fully.
The tilting function of the profile allows you to easily clean the profiles, keeping them looking as good as new. Additionally, the profiles can also provide you with an effective emergency escape route, keeping you and your family safe year after year.
4. Sash Windows
Not a conventional style of window that can be installed into a conservatory, but it is possible. By replacing your conservatory windows with sliding sash windows, you can create a bespoke Edwardian or Victorian conservatory that offers charming visuals.
Sash windows are perfect for period style properties, so if you're looking to update your existing conservatory or opt for a brand new extension that matches the style of your traditional home, then sliding sash windows are the ideal option for you.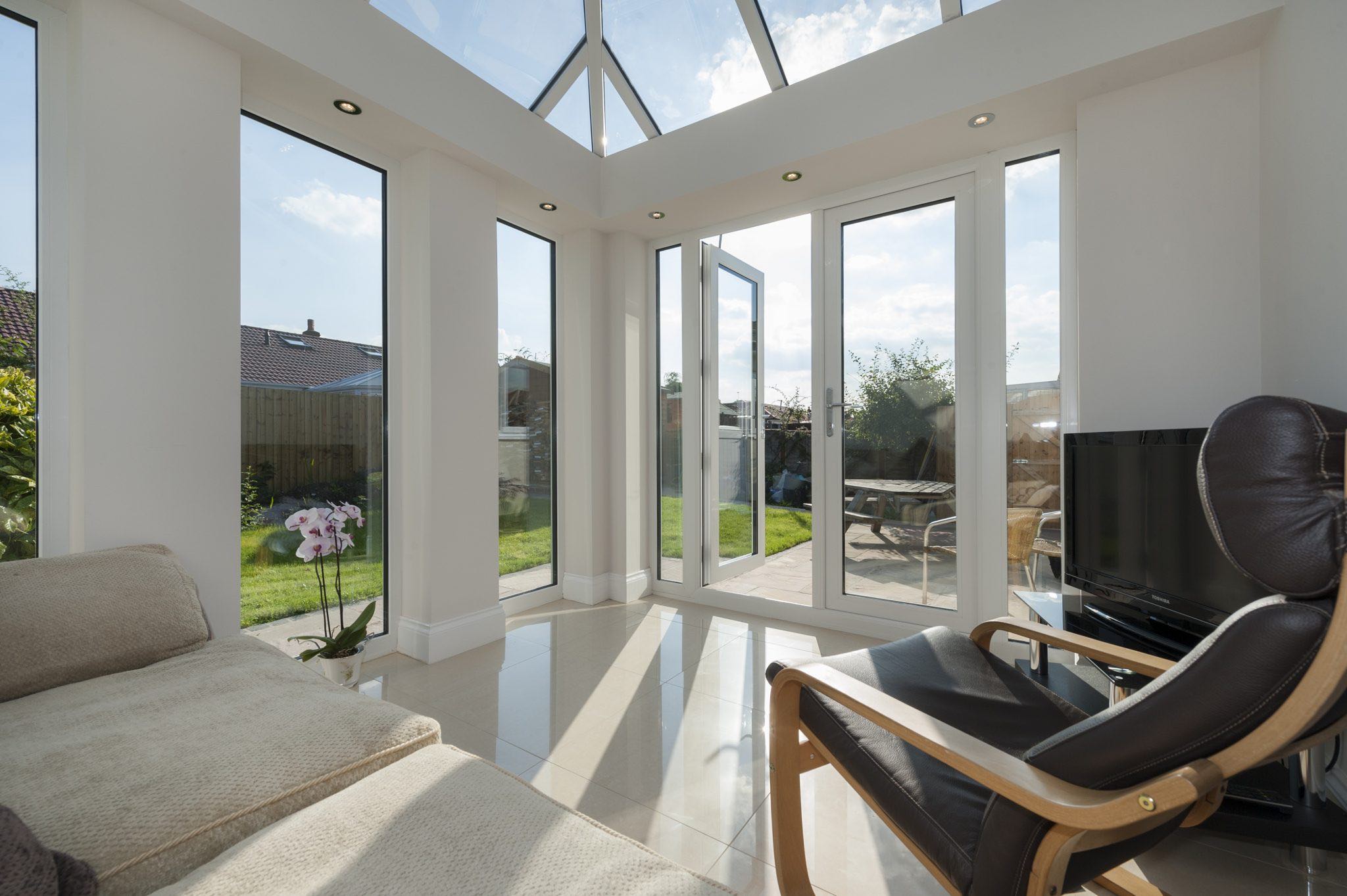 Looking for Replacement Conservatory Windows Prices?
If you'd like to know more about how much our replacement conservatory windows cost, then you can get in touch with our team. We offer a range of uPVc window styles, all at competitive and affordable prices.
Why don't you request a free quote today and you can see exactly how much your new window replacements cost.
If you have any more questions and would prefer to speak to a member of our team, then you can give us a call on 0191 338 6300 or send your questions to us via our online form or by emailing us at sales@enhanceconservatories.com.