If you live in the North East and have been inspired to upgrade your property with a stunning new conservatory, then Enhance Conservatories can help you out. If you're unsure as to what style of conservatory would work best for your home, then we have a range of conservatories ideas and designs that will perfectly complement your home.
Top 5 Conservatory Styles in the North East
Keep on reading to find out more about the most popular conservatories designs in the North East for 2020!
Edwardian Conservatory
Available in a square or rectangle design, our Edwardian conservatories are an attractive addition that will provide with the extra space you desire. The simplistic design can be tailored to utilise the space you have available and enhanced further with details of soft colours and glazing bars to perfectly complement any style of period or traditional property.
Edwardian conservatories has insulated columns and insulated internal pelmets incorporated into the design, ensuring superior energy efficiency all year long. You can choose from a selection of decorative cornices to help complete the look of your North East Edwardian conservatory.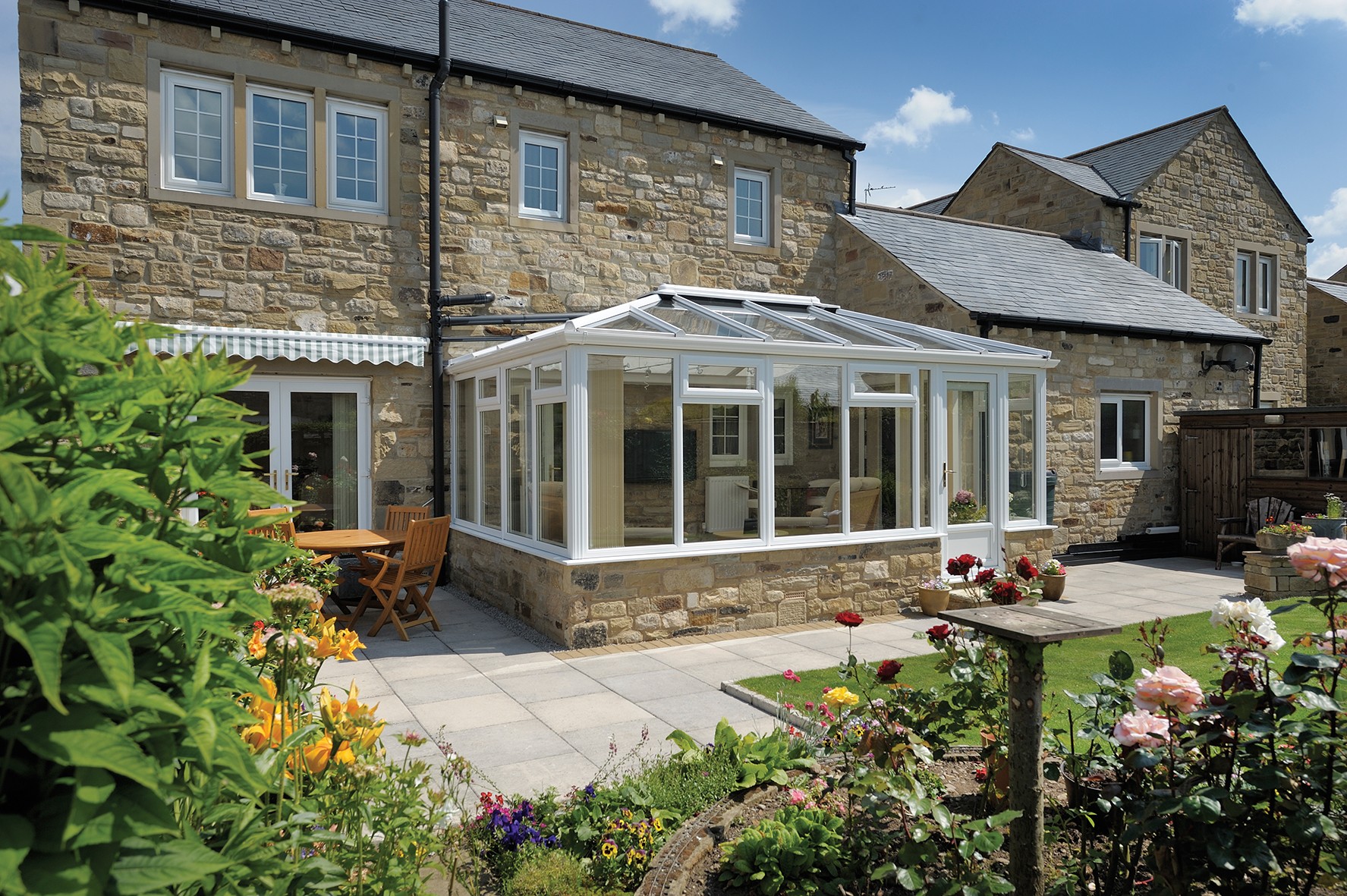 Victorian Conservatory
Victorian conservatories have been one of the most popular conservatories designs for a number of years. Their traditional style and faceted shape create a stunning extension for your home that can be used a variety of different purposes.
With a choice of decorative finishes and roof window options, you can create the perfect living space that suits the style of your home and matches the architecture perfectly. We have a range of cresting and finials to help bring that personal touch to your home, creating a timeless and classic design that you can enjoy for many years.
Gable Conservatory
A gable style conservatory is a modification of the traditional Edwardian style. The hipped roof is replaced with a ridge-height gable, improving the height of your new conservatories. The striking aesthetics and enhanced space create a stunning extension space that creates a bright and open room that you can use for a variety of purposes.
A gable ended conservatory is the ideal way to add grandeur appeal to your North East home, with the high vaulted roof creating an impressive focal point. The spacious design will let natural light flood the conservatories, creating a bright and spacious room you can use throughout the year.
Lean-To Conservatory Designs
Lean to conservatories are an incredibly versatile design that can be fitted into smaller spaces. If you're looking for a way to extend your home, but without losing too much of your garden, then lean to conservatories are the ideal solution for you.
Whatever space you have available, our expert team can help you generate a design that perfectly complements the style of your home. This style of conservatory comes with a range of decorative cornice options available in either one, two or three tiers. This helps to create a sleek and stylish aesthetic.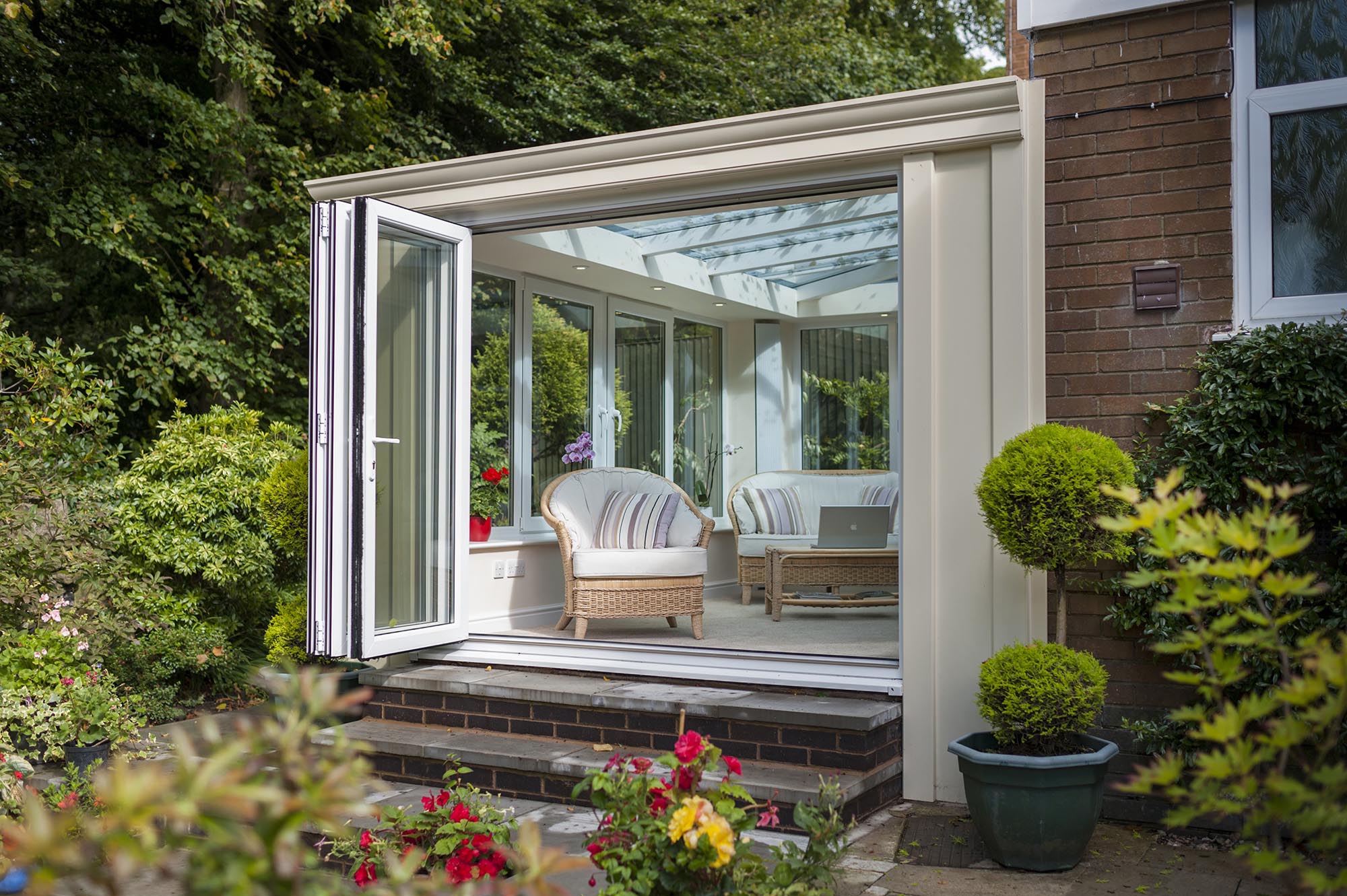 Bespoke Conservatory
If you live in a contemporary style home, new build property or a period dwelling, then our bespoke conservatories designs will add value to your home, whilst creating the perfect luxury living space that offers a wealth of bespoke performance benefits. Our bespoke conservatories can be custom designed to suit your exact requirements, such a P-shape conservatory, allowing you to generate conservatories designs that perfectly match the style of your home.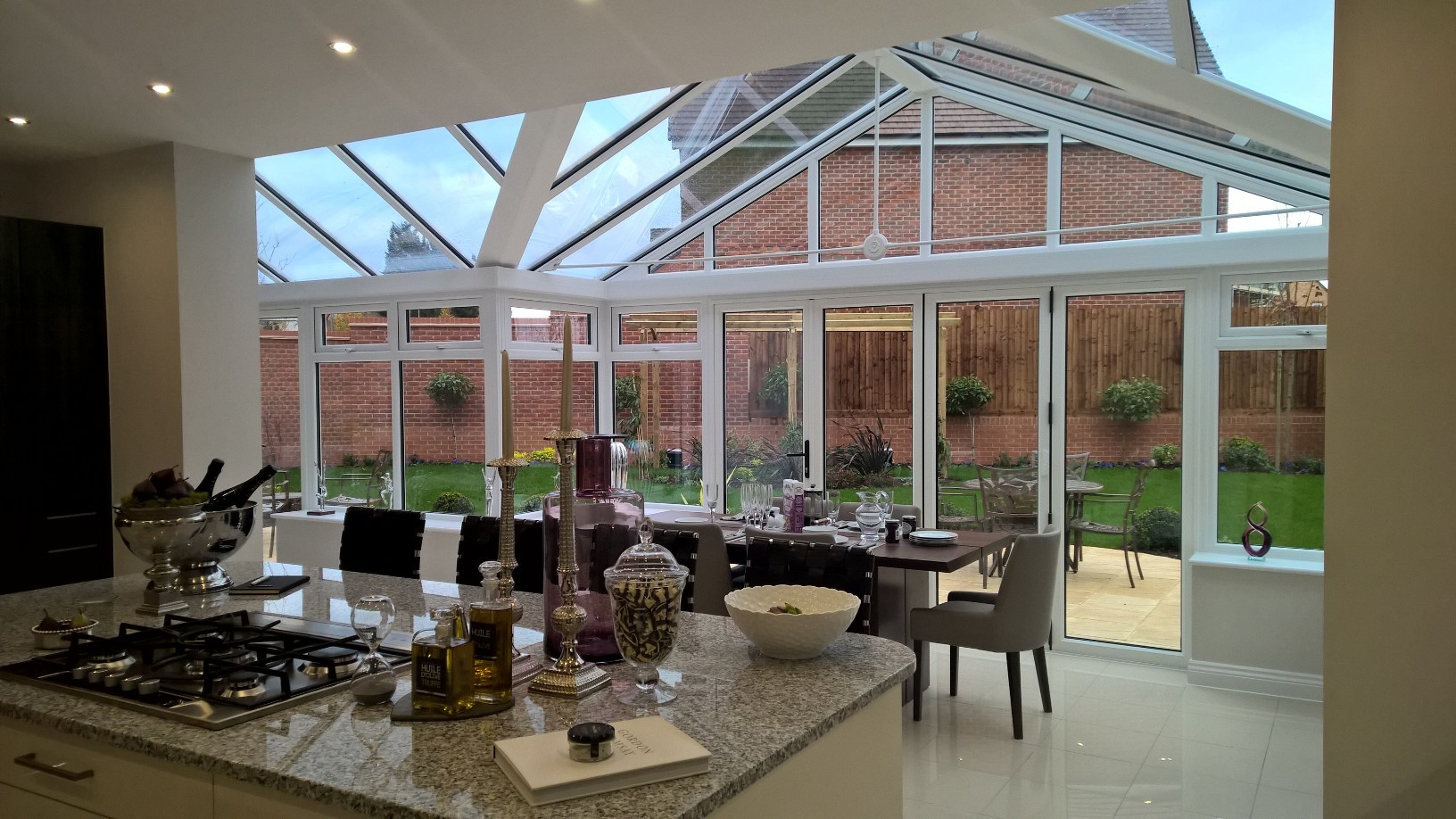 Unique Conservatory Features
Whether you want to create a subtle extension or a bold and bright conservatories space, you can choose from a range of colours, finishes, replacement roofs and hardware options to create a truly unique design. Not only do our bespoke conservatories in the North East look incredible, but they have been carefully crafted to ensure only the best performance. This means your home can benefit from superior security, design, weatherproofing, durability and longevity.
Looking for Conservatory Prices for your North East home?
If you're interested in upgrading your property with a brand new conservatory then Enhance can help you out. We have a stunning range of styles that you can choose from, so you can be sure to find a suitable style that perfectly matches the style of your home.
We offer a free plan and design service for all of our customers in the North East. Our expert team will help generate bespoke conservatories styles that are competitively priced.
For more information on our range of North East conservatories prices, give our team a call on 0191 338 6300 or send us a message via our online form.